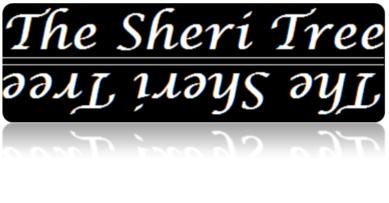 Email :

John@The-Sheri-Tree.NET
~:o:~
Site Map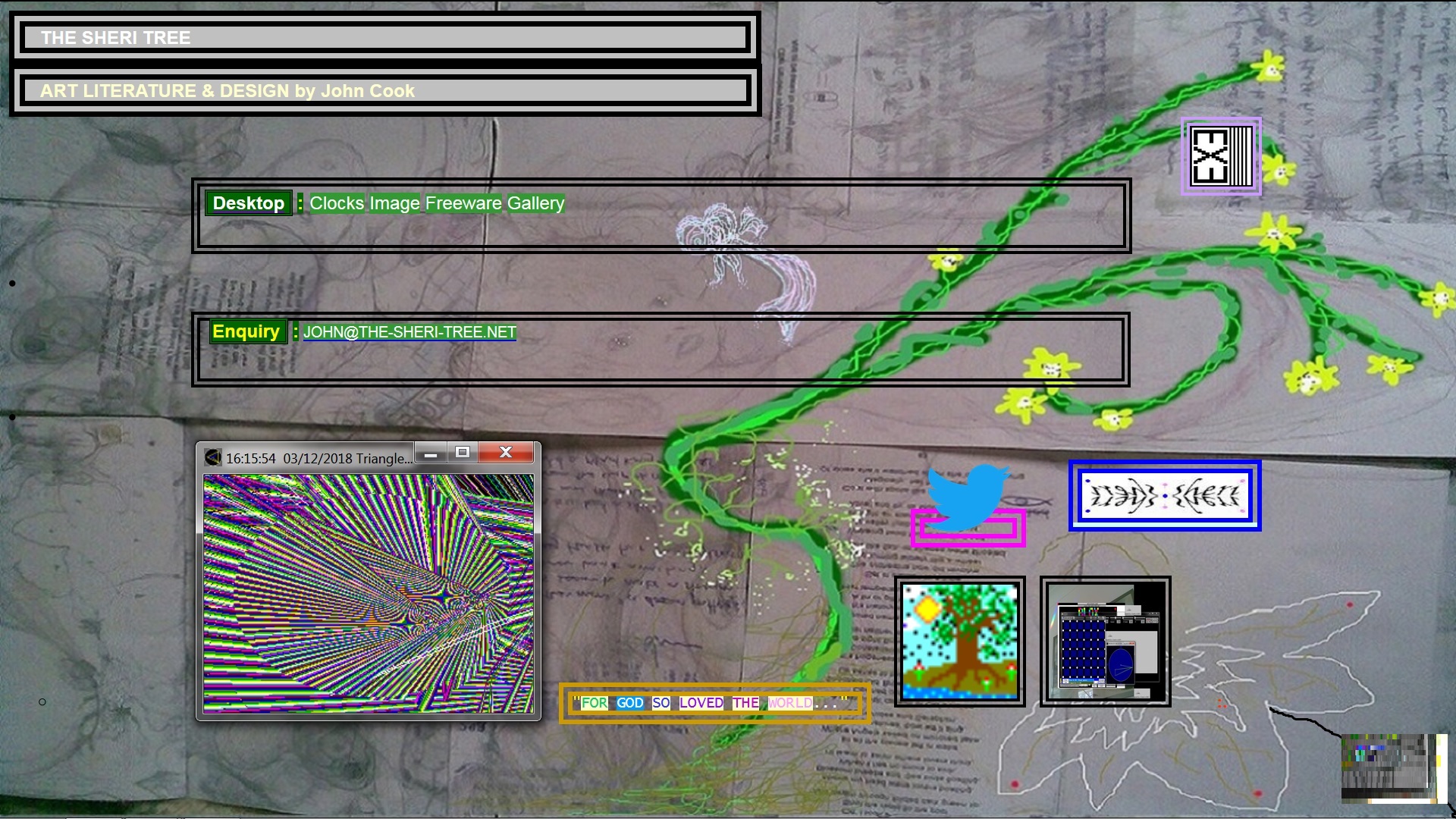 Self portrait
CLICK HERE TO ENTER THE GALLERY
"IN THE BEGINNING IS THE NUMBER AND THE NUMBER IS ONE AND THE NUMBER IS WITH GOD."
WITH BEGINNING : IN GOD
4 THE : 3 NUMBER IS : 2 AND : 1 ONE
2021: The-Sheri-Tree.net is 23years old, John 55 in November
What is there to be said of freedom?
A man frees himself from within and once he has accepted his fate, external shackles fall away.
2020: Released 7 albums by The Wild
2019: Home Improvements
2018: John built a studio at home and was sectioned again.
2017: John re-organised his flat.
2016: The Year Of The Matt and 'The STAR'.
2015: John exorcised the demons.
2014: John's flat became posessed.
2013: John witnessed a different U.F.O.
2012: John recorded 'The virgin tapes'.
2011: Dr Pharoah keeps sectioning John.
2010: John witnessed an U.F.O.
2009: 'Eighth of the Eighth' was made.
2008: John's book 'Musing Unsaid' published.
2007: John began seriously writing poetry.
2006: Only joking about the transitioning lol.
2005: John began transitioning and made 'Heroes'.
2004: Interior of flat decorated.
2003: Serry moved out of John's place.
2002: John visited Barbados.
2001: A Space Odyssey.
2000: Spent Millenium event with Serry in a church in Bristol.
1999: The-Sheri-Tree was one year old.
.1998: jimsprograms.com was born.
1997: Went to Le Mans with Serry.
1996: John wrote SWARM.EXE.
1995: John met Serena and they lived in Bucks.
1994: John sectioned 1st time.
1993: Sailing yachts on the Solent.
1992: John visited Thailand.
1991: John lived in Plymouth, bought first IBM PC.
1990: John worked a year at Penn Fabrication.
1989: John landed in Anchorage- Alaska.
1988: John visited Australia.
1987: John saw Pink Floyd at Wembley.
1986: John awarded Audio Eng. Diploma.
1985: John visited Ireland.
1984: John visited Europe.
1983: John visited Spain again and Austria- Silver Ski Award.
1982: John awarded 5 'O' Levels.
1981: John awarded The Chief Scouts Award.
1980: John visited U.S.A.
1979: John started playing the Guitar.
1978: John visited Scotland.
1977: John spent his first money in a shop, 2 New Pence.
1976: John started using computers.
1975 Miserable PGL adventure holiday.
1974: John lived in Bucks.
1973: A Horse with no name.
1972: I went to first school a few days but mainly played LEGO on the lounge carpet.
1971: I learned to swith on the TV and watched Pipkins, Potty time and Ken Dodd and the Diddymen.
1970: Mum came down let me use the potty and have a Farleys rusk and a Haliborange.
1969: John lived in 4 Benbrook Way, Gawsworth, Macclesfield, Cheshire.
1968: .
1967: ..
Survived at (8) Priory Drive, Stainton Middlesbrough, Yorkshire
1966: John James Cook born November 10th, Middlesbrough General Hospital (8PM).
~o~