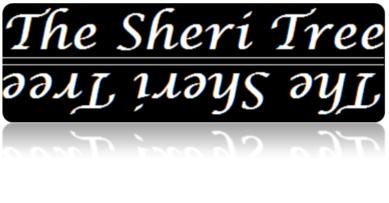 Email :

John@The-Sheri-Tree.NET
~:o:~
Site Map
"Judge thee not thy neighbour lest thee be judged according to thine own judgements." stockings sliding over the heel of a court shoe complimented a Lily-of-the-valley shower, coffee on the sofa relaxing moment after another long lonely day. Your own clean bed is just moments away and dinner is a spagetti warm up in the oven- bliss. She had scored, had her second lot of washing on and was on the beers- sorted. There's a designer hoody coming soon and nobody's gonna bother me till Sunday (hopefully). You see, these cunts at the mental health foundation feel like thay can come in and trample all over ya. Even take ya from ya own home and lock ye up without a cigarette for two weeks till y'all admit ya crazy and that ain't right. Moma's gonna hurt them for dis- I knows it. And let me tells ya- sheri's daddy, he ain't happy coz he knows he's gona hell right (for causin' it...he says John is crazy as an alibi for abusing her so he can't grass on him). As for dem ugly sisters life ain't looking as rosy, they got control of the money and that's where their clout iz. Sheri has nothing compared to them and that old man Brian (The Devil) whatever, he keepin all John's momma's money not givin any, shame on him. Shame on them people for treatin Jim wrong!! You're just kicking off your shoes on the sofa and they come and throw you in the luny bin!
"What a tangled web we weave when we decide we will deceive.
First a sharpened demiquaver then a flattened semibrieve
Tell me Adam is not Eve
Who then will our lie believe?"
"At the mercy of blind fools; then I will love them."
Belittlement can be a blessing in disguise- it allows you to gain the humility to see things how others do and improve yourself.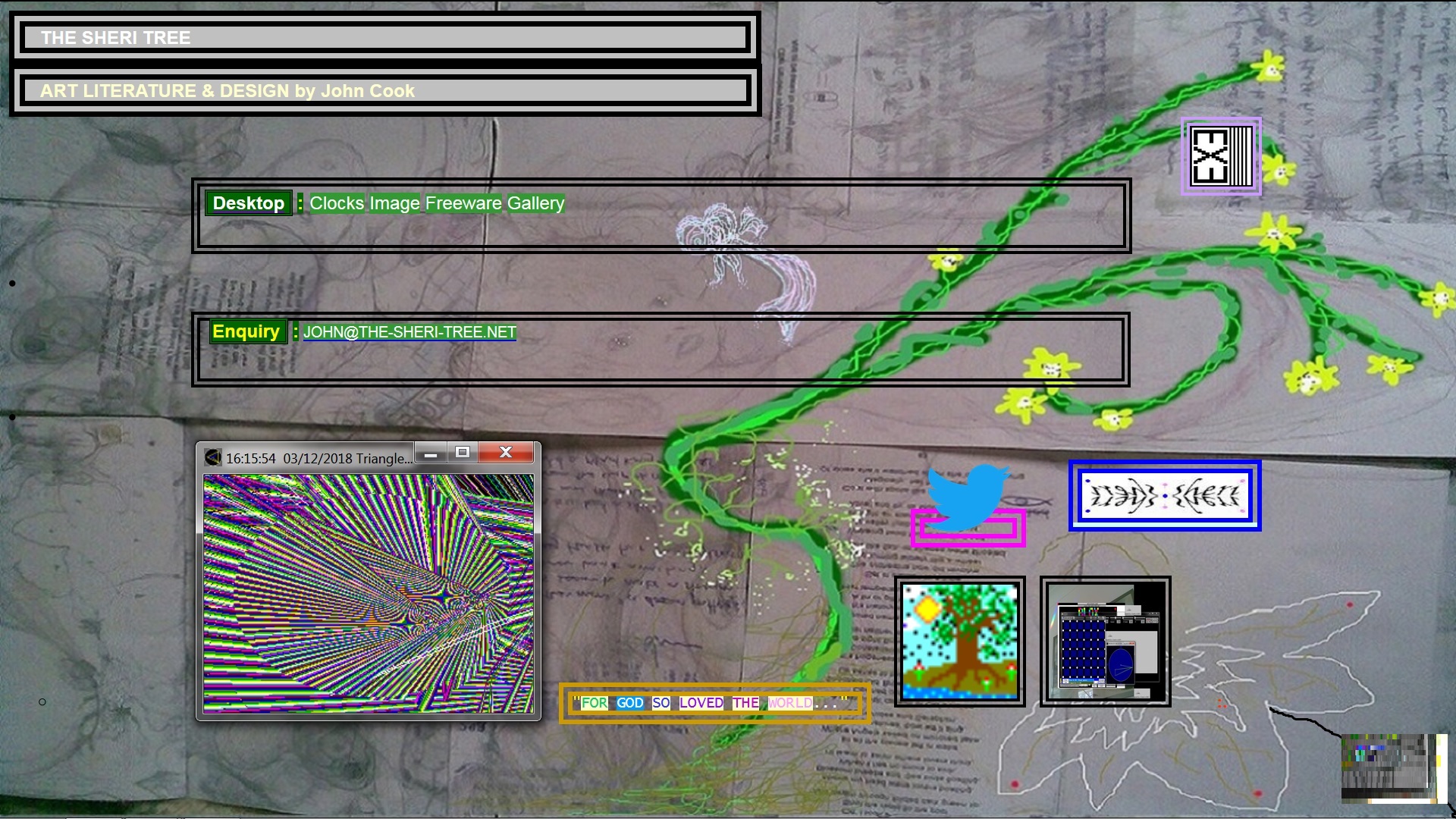 Self portrait
CLICK HERE TO ENTER THE GALLERY
"IN THE BEGINNING IS THE NUMBER AND THE NUMBER IS ONE AND THE NUMBER IS WITH GOD."
WITH BEGINNING : IN GOD
4 THE : 3 NUMBER IS : 2 AND : 1 ONE
2019: The-Sheri-Tree.net is 21years old, John 53 in November
What is there to be said of freedom?
A man frees himself from within and once he has accepted his fate, external shackles fall away.
2018: John built a studio at home and was sectioned again.
2017: John re-organised his flat.
2016: The Year Of The Matt and 'The STAR'.
2015: John exorcised the demons.
2014: John's flat became posessed.
2013: John witnessed a different U.F.O.
2012: John recorded 'The virgin tapes'.
2011: Dr Pharoah keeps sectioning John.
2010: John witnessed an U.F.O.
2009: 'Eighth of the Eighth' was made.
2008: John's book 'Musing Unsaid' published.
2007: John began seriously writing poetry.
2006: Only joking about the transitioning lol.
2005: John began transitioning and made 'Heroes'.
2004: Interior of flat decorated.
2003: Serry moved out of John's place.
2002: John visited Barbados.
2001: A Space Odyssey.
2000: Spent Millenium event with Serry in a church in Bristol.
1999: The-Sheri-Tree was one year old.
.1998: jimsprograms.com was born.
1997: Went to Le Mans with Serry.
1996: John wrote SWARM.EXE.
1995: John met Serena and they lived in Bucks.
1994: John sectioned 1st time.
1993: Sailing yachts on the Solent.
1992: John visited Thailand.
1991: John lived in Plymouth, bought first IBM PC.
1990: John worked a year at Penn Fabrication.
1989: John landed in Anchorage- Alaska.
1988: John visited Australia.
1987: John saw Pink Floyd at Wembley.
1986: John awarded Audio Eng. Diploma.
1985: John visited Ireland.
1984: John visited Europe.
1983: John visited Spain again and Austria- Silver Ski Award.
1982: John awarded 5 'O' Levels.
1981: John awarded The Chief Scouts Award.
1980: John visited U.S.A.
1979: John started playing the Guitar.
1978: John visited Scotland.
1977: John spent his first money in a shop, 2 New Pence.
1976: John started using computers.
1975 Miserable PGL adventure holiday.
1974: John lived in Bucks. Slept in a bed for the first time.
1973: A Horse with no name.
1972: I went to first school a few days but mainly played LEGO on the lounge carpet.
1971: I learned to swith on the TV and watched Pipkins, Potty time and Ken Dodd and the Diddymen.
1970: Mum came down let me use the potty and have a Farleys rusk and a Haliborange.
1969: John lived in 4 Benbrook Way, Gawsworth, Macclesfield, Cheshire.
1968: Dad splits my mouth at the corners with his penis.
1967: Experienced Coal hole, Freezer compartment and Rabbit hutch so far- starving.
Survived at (8) Priory Drive, Stainton Middlesbrough, Yorkshire
1966: John James Cook born November 10th, Middlesbrough General Hospital (8PM).
~o~