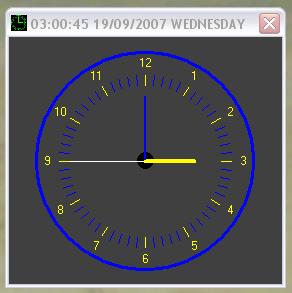 ( This download is a .zip file )
Clocks' window can be re-sized.

Click Clock's window to make its' controls visible or not.

Inbuilt 24 Hour WAKE UP ! Alarm function.
1/10th second accuracy Chronograph function.
Optional Hour, Minute and [Second] Chimes.
There is a method to change the Alarm sound,
Give me a shout via email and I'll tell you about it.
PYRAMID CLOCK
"WHEN I FIRST DISCOVERED WHAT IT COULD DO I WAS PLAYING WITH IT FOR HOURS!"
(THE CLOCK PROGRAM WAS GOOD TOO !)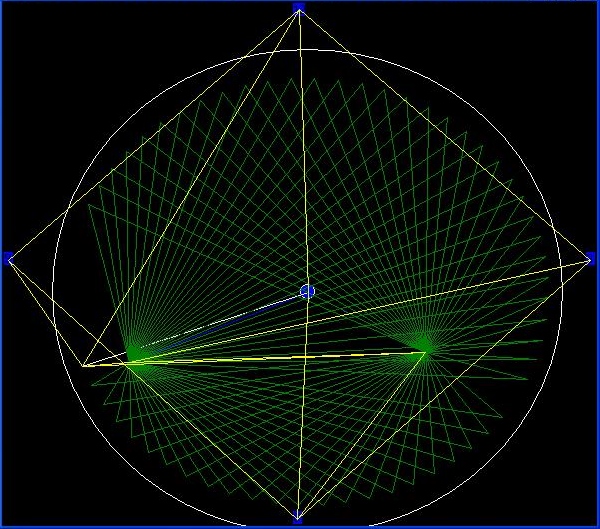 CLICK THE IMAGES ABOVE TO DOWNLOAD THE APPLICATIONS FREE!
CLICK HERE TO PLAY THE PYRAMID CLOCK GAME
Here are some examples of the graphical output PC can generate:-